Ceresit Ceretherm
CLASSIC WOOL
A unique insulation system with exceptional flexibility, strength and impressive impact resistance to over 100 J.
It protects the building like a helmet, ensuring safety even in the most demanding weather conditions and also while at risk of strong mechanical damage.
All these guarantee extreme durability and aesthetics for insulated facade.
Breathability & performance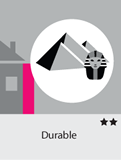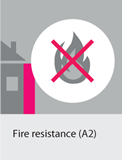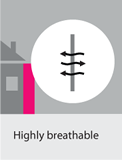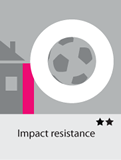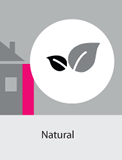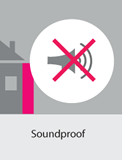 CHARACTERISTICS
---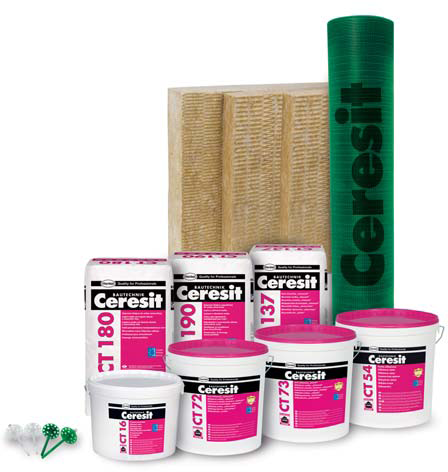 high vapour permability
durability
BioProtect formula strengthened by high pH - high resistance to biological contamination
flexibility & resistance to mechanical damages
A2 class fire resistance (non flammable)
soundproof (mineral wool)
natural - eco wool plates & silicate plaster
very good working parameters
Recommended substrates: wood skeleton walls with cement fibres boards, aerated concrete (dry) poorly ventilated, aerated concrete (wet) and silicate bricks
Recommended buildings: single family houses, blocks of flats up to 11 floors, blocks of flats above 11 floors and public buildings ( especially schools, hospitals, theatres)
Especially recommended for: buildings located close to forests, buildings located in high air humidity areas, public buildings with high risk of biological contamination
SPECIFICATION
---
1. Fixing

Ceresit CT 180 Adhesive Mortar or Ceresit CT 190 Adhesive and Reinforcing Mortar
plastic anchors Ceresit CT 335 with a steel core or others classified as ETAG 014
number of fasteners and their arrangement should be determined by an architect, based on the substrate analysis and load calculations

2. Insulation material
mineral wool with a disturbed fibre layout or mineral wool with lamella fibre layout (so-called lamella wool) classified as EN 13162:2001
3. Reinforced layer

Ceresit CT 325 Glass fibre mesh with a density of 145 g/m² and above
Ceresit CT 190 Adhesive and Reinforcing Mortar

4. Priming paint
Ceresit CT 15 Silicate Paint for silicate plasters; Ceresit CT 16 Acrylic Paint for mineral, acrylic, silicate-silicone and silicone plasters
5. Plaster

recommended: Silicate Plasters: Ceresit CT 72 "stone", Ceresit CT 73 "rustic";
others: Silicate-silicone Plasters: Ceresit CT 174 "stone", Ceresit CT 175 "rustic"; Silicone Plasters: Ceresit CT 74 "stone", Ceresit CT 75 "rustic";
Mineral Plasters: Ceresit CT 35 "rustic", Ceresit CT 137 "stone"

6. Paint
Silicate Paint: Ceresit CT 54; Silicone Paint: Ceresit CT 48; Nanosilicone Paint Ceresit CT 49 Silix XD®